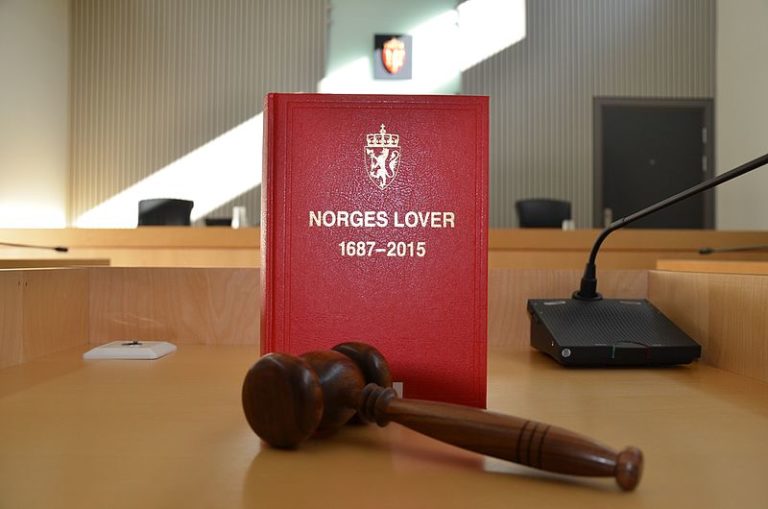 Free legal assistance
SAFE has its own lawyers and jurists in full-time jobs. As a SAFE member, you are entitled to legal assistance in cases related to your employment. Do you have questions / problems regarding your employment? Contact your club for assistance.
Insurance
SAFE has an agreement with Legal24. The insurance is compulsory for members with a residential address in Norway and Sweden and covers all working, contingent-paying members, including apprentices in SAFE.  This insurance applies to you and your cohabitant/spouse and your children up to 20 years old within the same household. In total you will benefit of 20 hours of legal advice per insurance year, and of legal assistance in the event of a dispute with up to NOK 3,000,000 per insured event per year, including awarded legal costs. It must be stated that Norwegian law is being practiced with this insurance. Therefore, this is not relevant for members with a foreign address, as long as they do not live in these countries.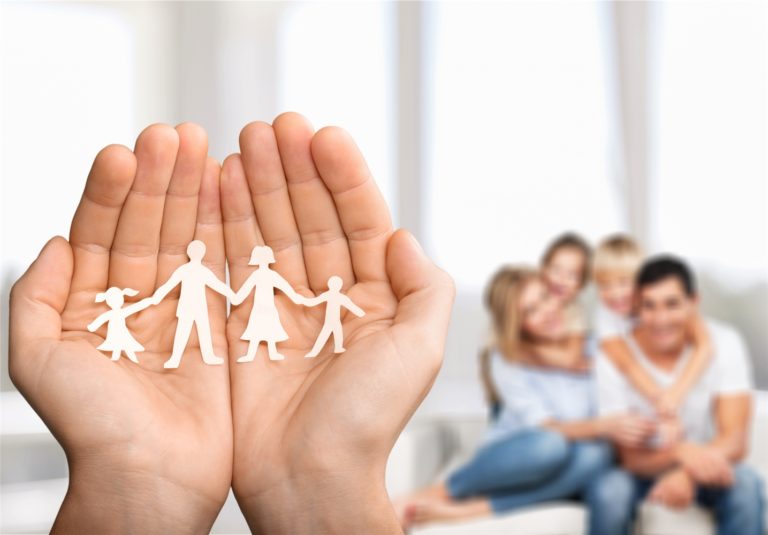 Insurance for you and your family
Included in the membership: legal insurance and SAFE Grunnforsikring. The basic insurance is compulsory and covers all working, paying members between the ages of 18 and 67, as well as apprentices. The member's spouse / cohabitant / partner between the ages of 18 and 67 is also automatically covered. In the event of the death of the member and / or spouse / cohabitant / partner, the person left behind will receive an amount corresponding to 1 G. If you breach your membership by not paying the membership fee, this right will not apply to you. Insurance certificate for SAFE Grunnforsikring can be found here. . Contact person: Anja Fjelde anja@safe.no 922 30 063
Work-related injuries or diseases
SAFE has a good and close collaboration with the law firm Simonsen Vogt Wiig (SVW) in cases involving work-related injuries or illness. This is a very complicated legal field. SVW has lawyers who work exclusively with this, and thus have both solid competence and experience. The legal department in SAFE has a close dialogue with the lawyers in SVW. Feel free to contact us in SAFE central tel: 51 84 39 00 or our contact person in Simonsen Vogt Wiig tel: 21 95 55 00, or directly to lawyer Øyvind Vidhammer on tel: 95 93 61 54. You can read more about Simonsen Vogt Wig HERE. Link to rules for work-related injuries can be read HERE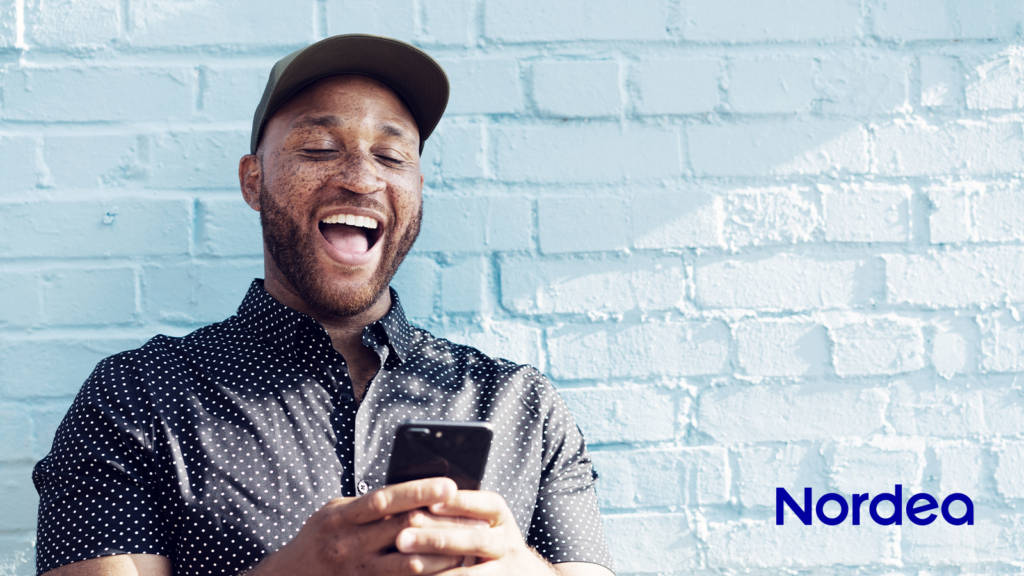 If you are a member of SAFE, you get one of Norway's best banking offers in Nordea. Here you get excellent membership prices on mortgages and other banking services. If you use your membership benefits, you can spend less money on loans and more on something else you want.
Here are some of your membership benefits:
One of the market's best mortgage rates – no set-up fee
Membership interest on a savings account and access to a large selection of savings and investment opportunities
NOK 0,- in monthly price on the daily bank package for you under 34 years, and includes one bank card
Credit card without annual price and with good insurance when you pay with the card
Member price for car loans with up to 100% financing
As a customer of Nordea, you also have access to many good digital services, including mobile payment with Apple Pay or Google Pay.
Interested? Check Nordea.no here. 
More benefits
SAFE has another form for insurance that members can choose if desired. Our partner Gjensidige offers additional benefits that one can subscribe to, witch is not included in the compulsory insurance. Therefore, the contingent of SAFE is lower than in other unions. As a member of SAFE, you have access to the good deals and insurance agreements between YS and Gjensidige. Read more about Gjensidige's insurance offer HERE.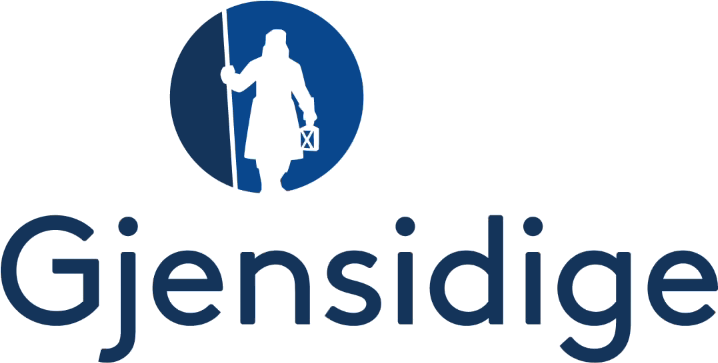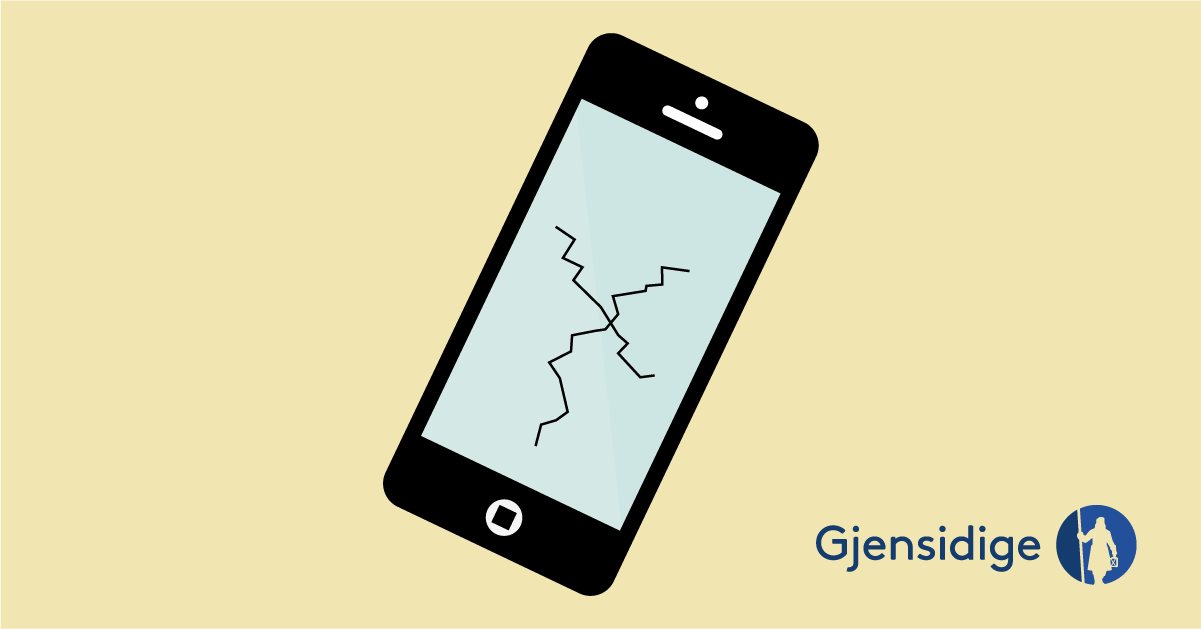 New members get half price on contents insurance the first year
YS Innbo is one of the market's best and low priced insurance – and therefore our members' favorite. It helps you if your belongings are stolen, in case of ID-theft, fire and if you discover bed bugs. In addition, you are covered in case of accidents, such as broken mobile screen. There is no discount on the part of the price that goes to the Norwegian Natural Damage Pool.
To take full advantage of this welcomeing gift at Gjensidige, you must activate the insurance within the first two months after you signed up.
Other membership benefits
As a member of a YS-union, you get offers and discounts on banking, insurance, travel, hotels, fuel. Some of the offers you get discounts on are for example:
Choice
Thon
Scandic
Newspaper
Gulbrandsdal Energi
Esso
Color Line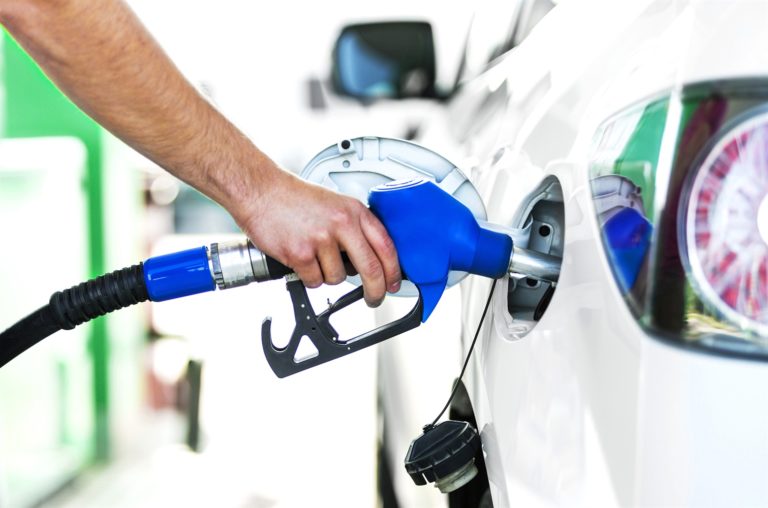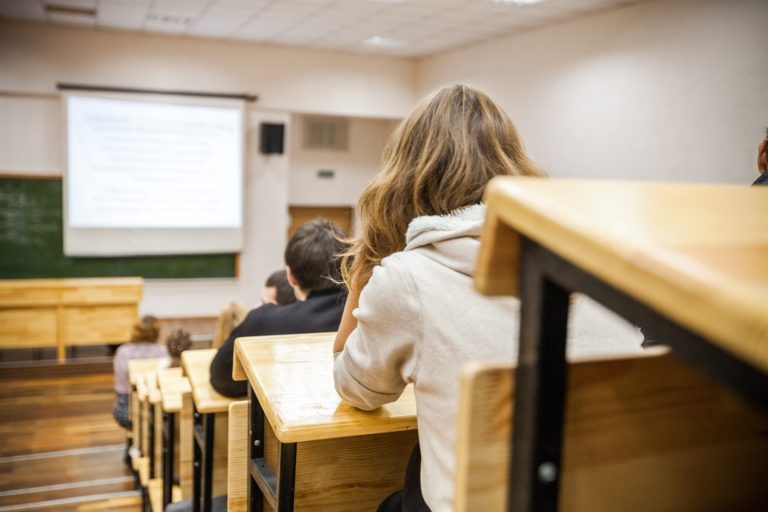 SAFE Education Fund
SAFE's educational scholarship has the intent to motivate and contribute to members developing their competence in organizational and professional life. SAFE has four payout dates: March 10th, June 10th, September 10th and November 10th. You can read more about Guidelines for SAFE education scholarships – grants Contact person: Anita Fløisvik anita@safe.no tlf: 986 09 337
YS Career Guide
As a member of SAFE, you get a unique opportunity to learn more about yourself. With YS Career Guide, you map your personality and interests. You will probably discover that you have qualities that give you more opportunities in working life than you thought. A new function for this guide is  that one can book online help with a certified tutor that lasts 45 minutes. The conversation is based on helping you map your results and your strengths. The tutors are certified in the subject methodology that forms the basis for the YS Career Guide. Here you can try the YS CareerGuide.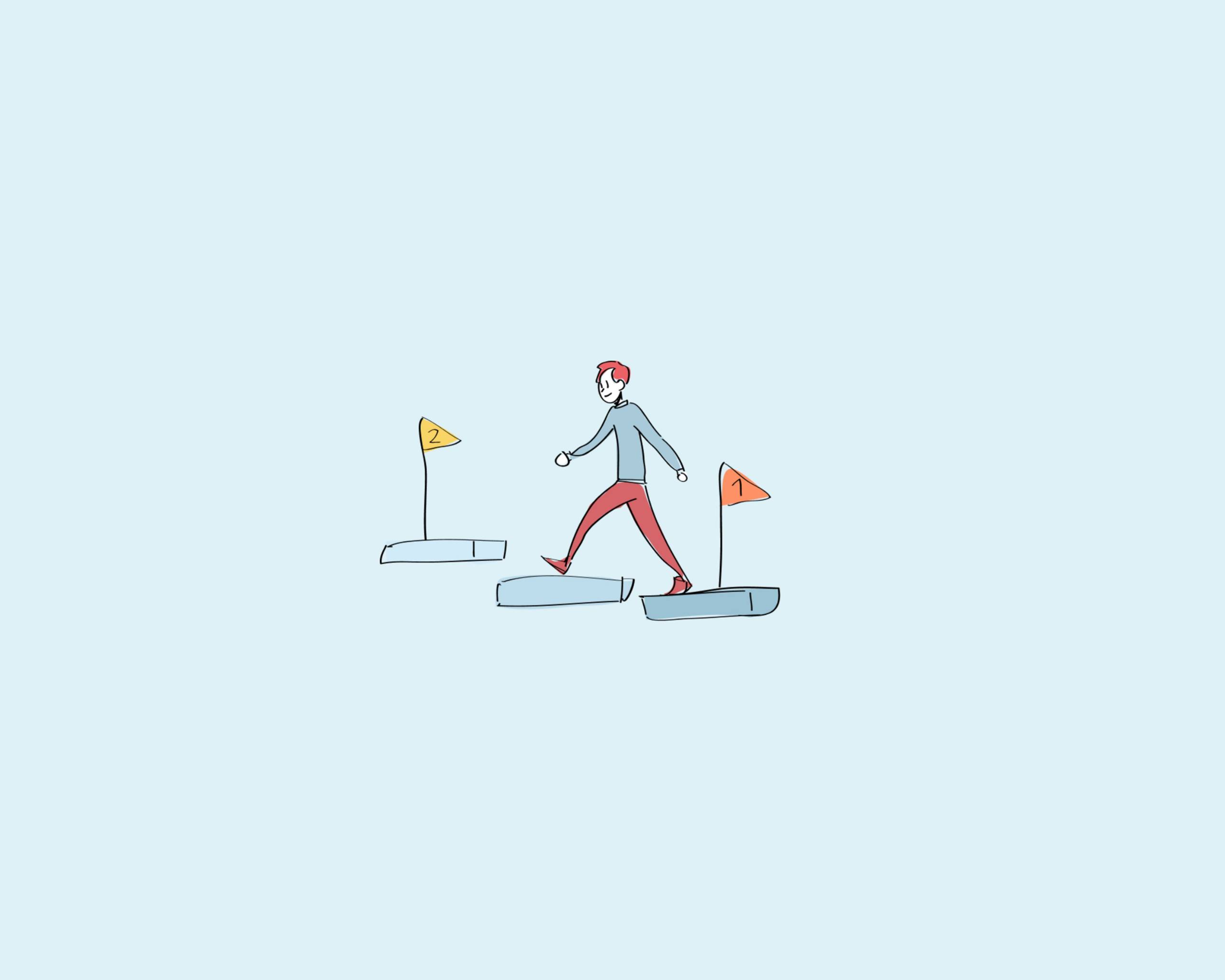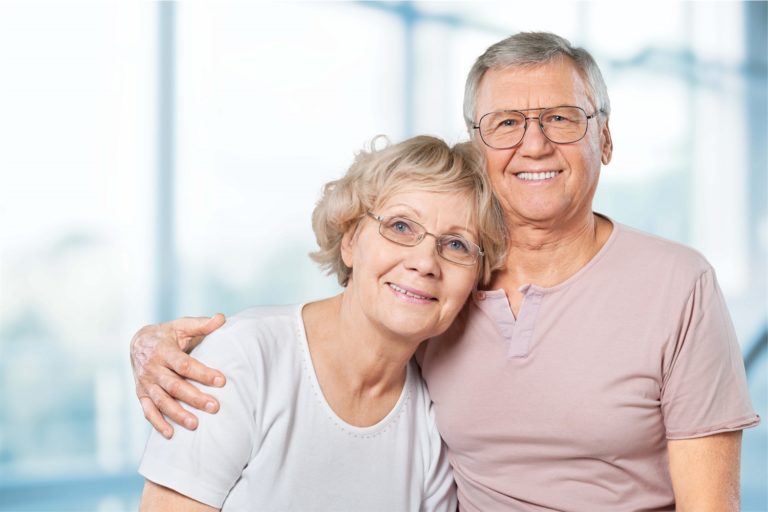 SAFE Pension
SAFE offers actively paying members over the age of 57 the «Pension Talk», which is a conversation with a pension expert. SAFE is committed to giving its members security throughout their careers. We get many questions about all the options that open up when it comes to withdrawing a pension. Flexibility offers new opportunities, but it can also contribute to uncertainty regarding which choice to make. Therefore, SAFE actively offers paying members over the age of 57 counseling with a resource person.
Questions you may have
– How do I find out how much I actually receive in pension from the National Insurance and my occupational pension?
– Can I do something to improve my pension?
– When can I retire?
– How can I combine pension and job?
– How long can I work?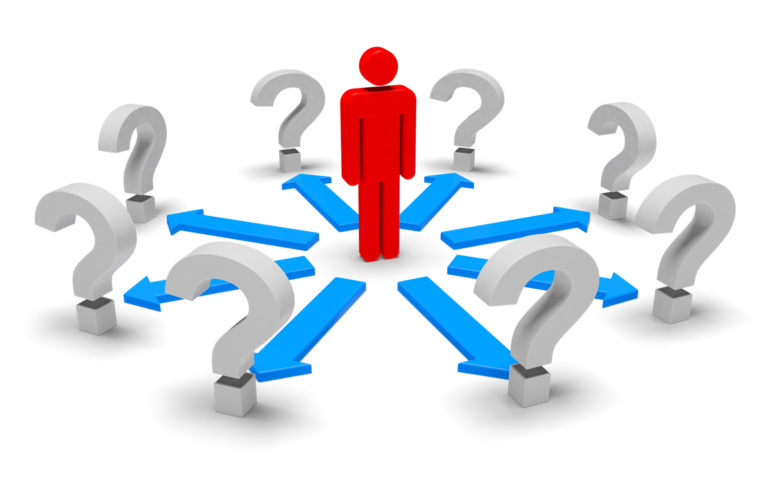 What will membership give you?
You become part of SAFE, the organisation of energy personnel
You have the ability to influence directly your social working conditions and wages
You receive legal assistance relating to your employment, and access to a legal telephone service relating to private affairs
You receive a voluntary insurance through insurance company Gjensidige
SAFE Education Fund
SAFE has a basic group insurance included in the membership fee that benefits all active members
SAFE organizes various types of courses and conferences on a regular basis
SAFE membership magazine is sent automatically to your home address
SAFE is affiliated to YS as the main union, which is also where some of our member benefits come from
Among these YS-benefits are 0,5 NOK discount per litre gasoline at Esso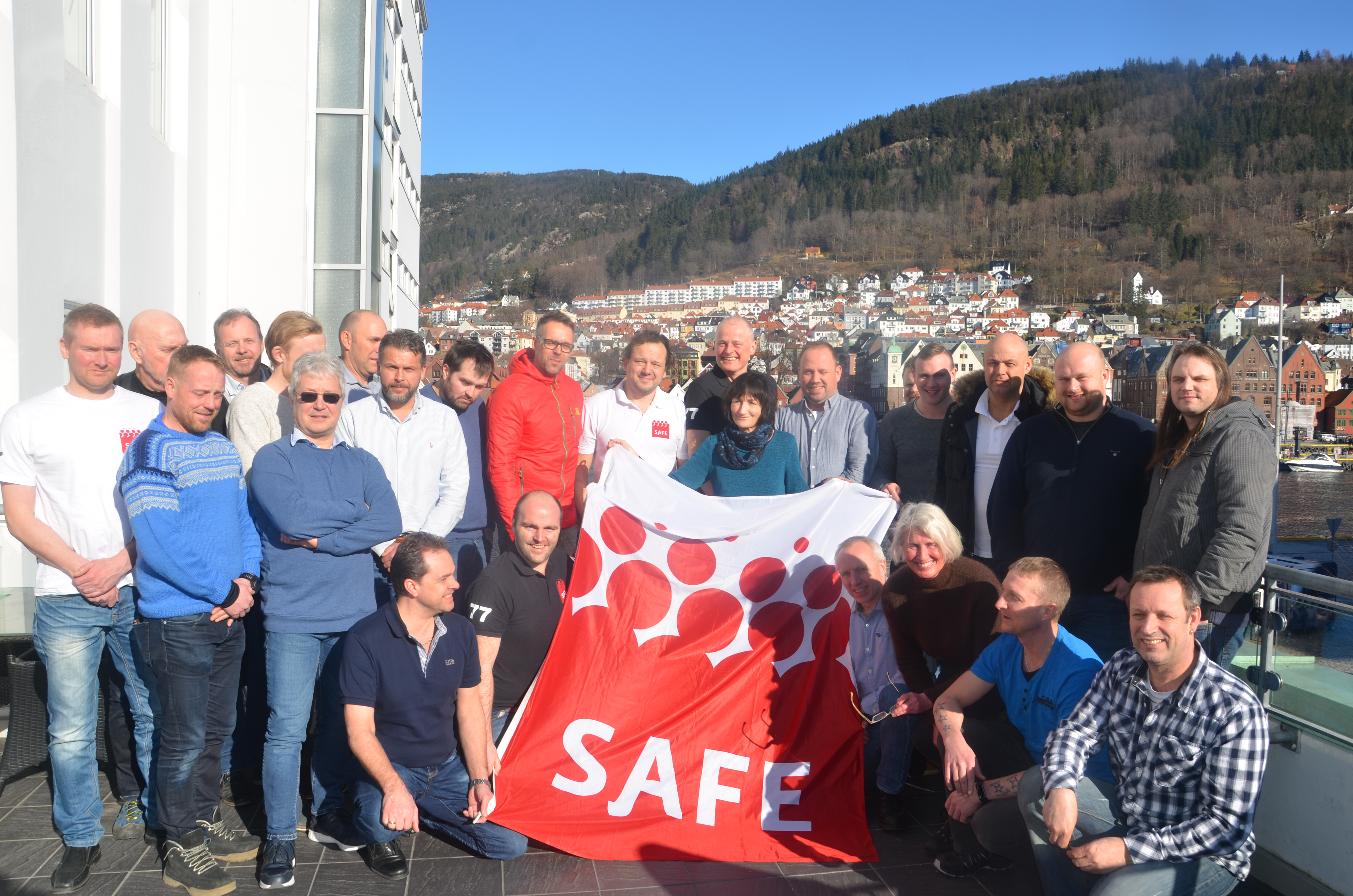 Gras-roots organisation
You become a part of the union of energy personnel, where the members develop and lead the organisation.
SAFE calls itself a «gras-roots organisation». The executive and working committees handle day-to-day operations, but it is the members who in the last resort decide the course through casting a ballot. This means that the members are the uppermost authority of this organisation. Next in line from the top is the Congress, which elects the organisation's leadership, designates priority areas, and makes the necessary changes to SAFE's laws and objectives.
Knowledge = strength
At the workplace, the local unions and employee representatives are responsible for looking after the members interests. Employee representatives attend meetings, courses and seminars as and when required. It is our goal that all SAFE's employee representatives should be highly trained and professionally updated, empowering them to meet the challenges of everyday life. We also wish our members to attend courses and seminars. An organisation of professionally updated and well-informed members is a strong organisation.
Your influence as a member
You have a direct influence on your wages and working conditions.
SAFE encourages the local unions, employee representatives, and members to organize meetings locally, in order to discuss wages and wage-related issues, and to submit proposals, thereby contributing to improving wage agreements. Collective wage conferences are held, where all local unions are represented. In addition to the wage-related matters, members of the organisation become better acquainted with each other, and get an insight into potential wage-related issues within each wage area. This strengthens organisation solidarity and unity.
Legal assistance in private matters
SAFE has introduced a legal insurance system for the unions member for cases that concerns private matters. This insurance is among the best you will find in the market. Ask your local union for guidance if you are in need of legal assistance in private matters.
Active membership:
Active membership is effective from the day you enrol as a member until the day you resign as a member. In order to be an active member you must pay the trade union membership fee monthly, unless you have informed SAFE otherwise. If you are working part time, and are paying a reduced (1/2) fee to your local union, you will also pay a reduced fee to SAFE. Circumstances as mentioned under Section 14.6 may also entitle a reduced membership fee. The SAFE membership is set by the congress /annual convention.
New employer? Remember to update your profile in the member system:
If you change employer, you must notify SAFE and your local union that the membership is to be transferred. This will allow us to carry out the procedures necessary to continue your membership.
Membership fee exemption
Under SAFE's statues you are exempted from paying the fee, provided you can document any of the following: a) unemployment, b) military service, c) school/courses, education without pay, d) lay-off without pay e) apprentice contract
Passive membership:
Under SAFE's statutes,  you may apply for a temporary, passive membership, if you can document any of the following:
a) retirement, b) disability c) rehabilitation d) associate membership. You then pay NOK 300 annually in membership fee. In the event that you are reported sick, the National Insurance Office (NAV) will ensure that the deduction is maintained. Employers report this to the National Insurance Office when they submit data on income and tax deductions.
Members should individually remind their employer to report this.
Feel free to contact us:
Nils Petter Rønningen nils.petter@safe.no, 908 74 633
Anja Fjelde anja@safe.no 922 30 063